Welcome to
Devil's Lane Fishery
A hidden gem amongst an urban oasis. A lake that offers a stunning variety of fish in a mature gravel pit.
Devil's Lane
Price £295
1st June-31st May
120+ carp
Lake record 47lb
Introducing
Devil's Lane


Fishery

Devil's Lane opened in the spring of 2017. Since then, work has carried on to enhance this fantastic fishery. We have improved access around the lake by way of a vehicle track and car parks to allow easy access, as well as installing eco toilets to the site.

There are around 50-60 original fish in the lake, of which five commons and one mirror are over the 30lb barrier, up to a lake record of 47lb+. The rest of the original stock is made up of some special old commons, many of which are in the upper twenty bracket.

In the winter of 2017/18 we supplemented this stock with 60 hand-picked fish between 11-16lb to secure the long-term future of the water. Some of these fish are amongst some of the finest looking fish we've received and initial growth rates point towards a very bright future for the lake. In fact, a number of these fish have recently hit 30lb which is fantastic and we're sure there will be plenty more to follow in the coming years!

As well as this head of carp, there is a relatively small number of large tench, and also some good pike fishing to be had at the right time of year.

Devil's Lane doesn't operate on a weekday or weekend rota basis. It is a full, seven day ticket.

The waiting list for this venue is now closed until further notice.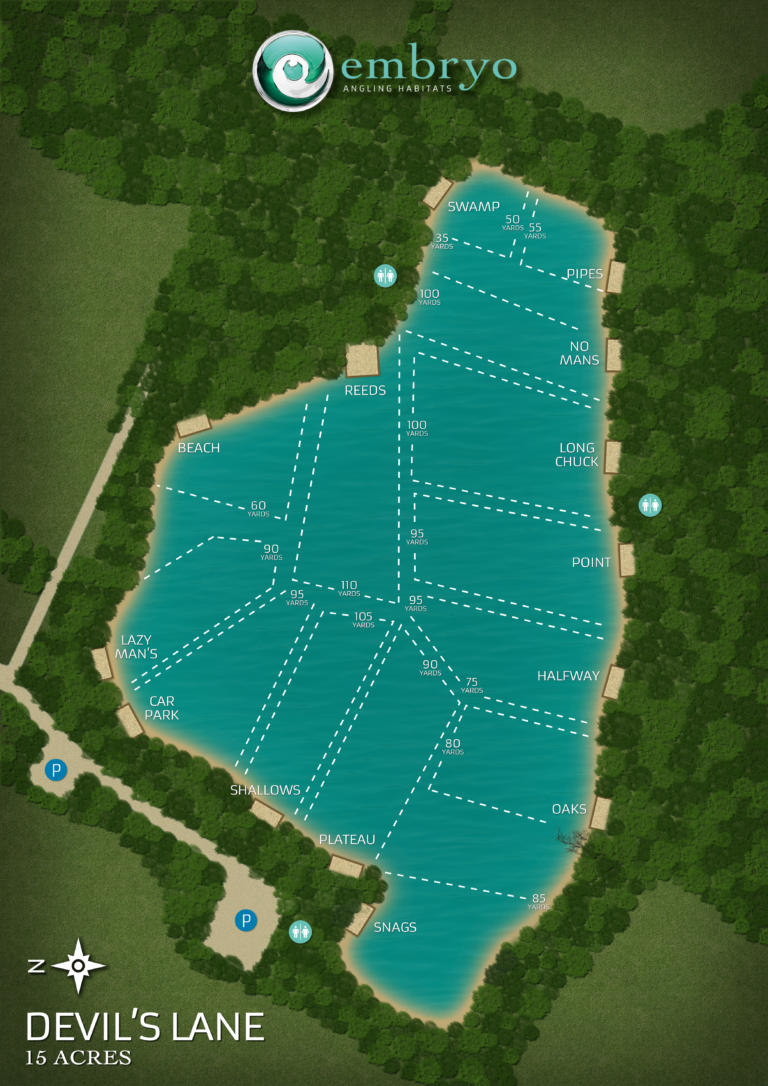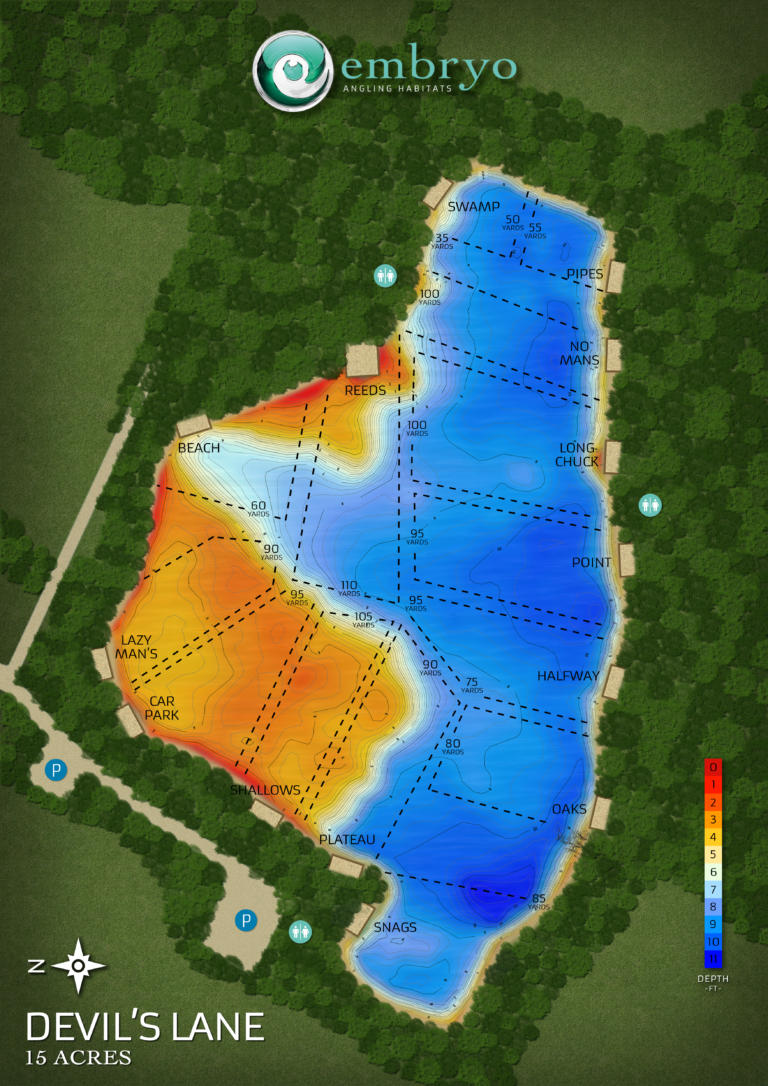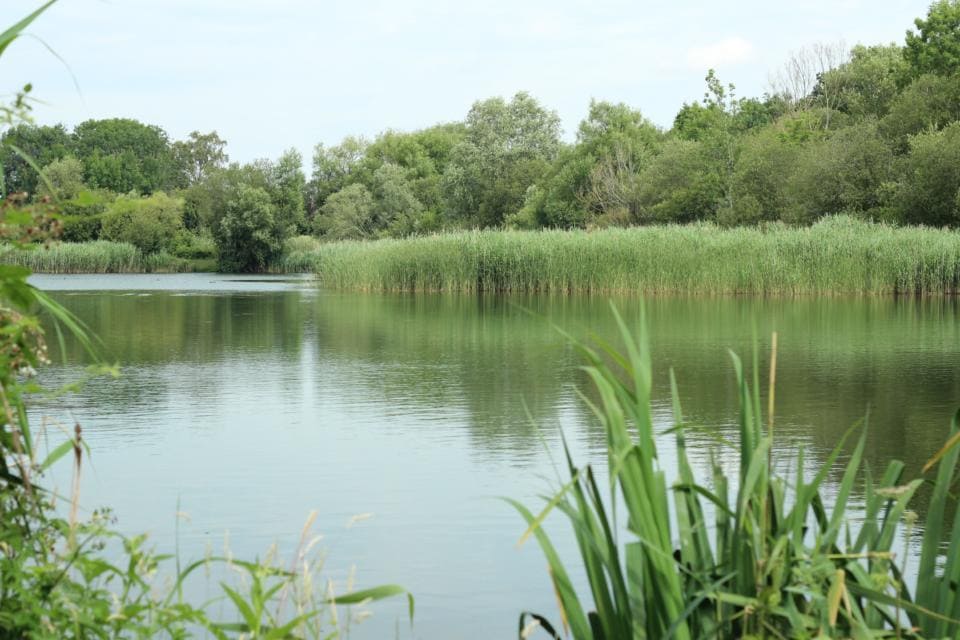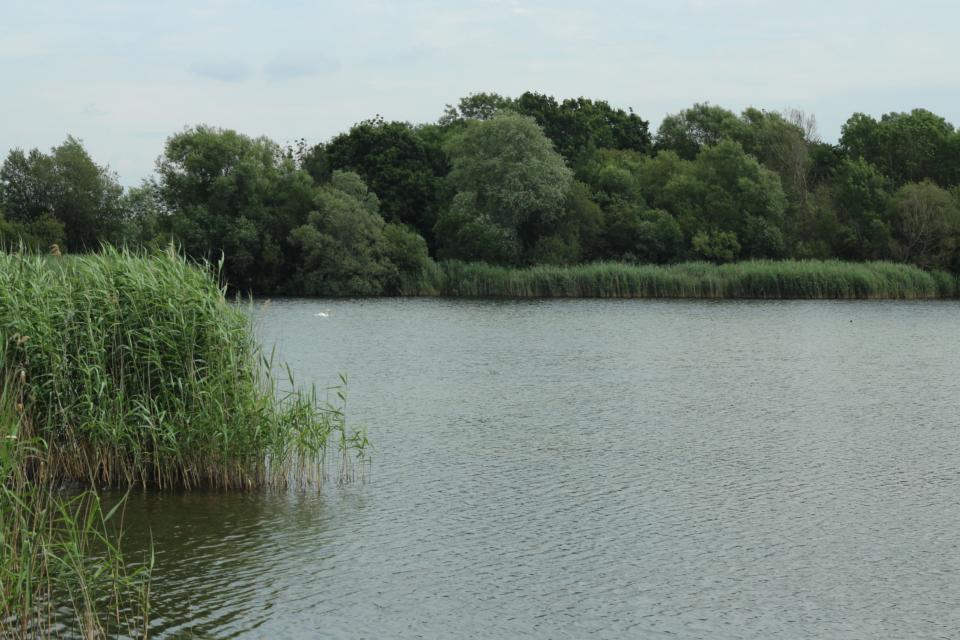 membership
View the waiting list
The waiting list for this venue is now closed until further notice.
view list