Protect your Lake
Fencing Services
Embryo can help any fishery to protect it's lake in many ways. Fencing is one of the key functions of Embryo and to date have helped dozens of fisheries secure their lakes from otter based predation for the future.
Key statistics
30+ Miles
Fencing installed
Embryo installed their first otter fencing in 2014 and since then we've upgraded kit to ensure we can tackle any situation.
1000m's
posts installed in a day
In 2017 the fencing team managed to knock 1km's worth of posts in a day!
8
Donated fences
Embryo has donated (fully paid for) 8 fences for angling clubs who otherwise wouldn't have been able to fund a fence themselves. There are no strings and the fence belongs to the fishery.
Introducing
Fencing


Services

There are a couple of ways in which Embryo help fisheries to protect their waters. All otter fences we install are property of the existing club/syndicate. Embryo aims to make fencing as affordable and accessible as possible to all lakes, regardless of who fishes or runs them.
Cost Fencing Service – Embryo will supply and install a full fence at the fishery. Called the 'cost' service as Embryo makes no money from this service. You simply cover the install/material costs which are currently around £25-26 per meter (plus VAT). This price includes labour and machinery costs.
Material Supply – Embryo has worked with a UK based fencing manufacturer to create our own custom fencing. Embryo can put you in contact with them to get the highest quality fencing at the lowest cost. included is all the fixtures and fittings needed to install the fence, from brackets, nails and hog-rings to staples. Just add posts and you're away! Embryo makes no money from this transaction direct with the manufacturer.
In the past, we have been able to offer a fully-funded fencing service whereby Embryo have supplied and fitted a full fence at no (or limited) cost to the fishery. This was only available to 'worthy' causes such as open access clubs or lakes that put lots back into the sport. Funding from this either came directly from Embryo or using the sales of calendars or other such initiatives.
Learn More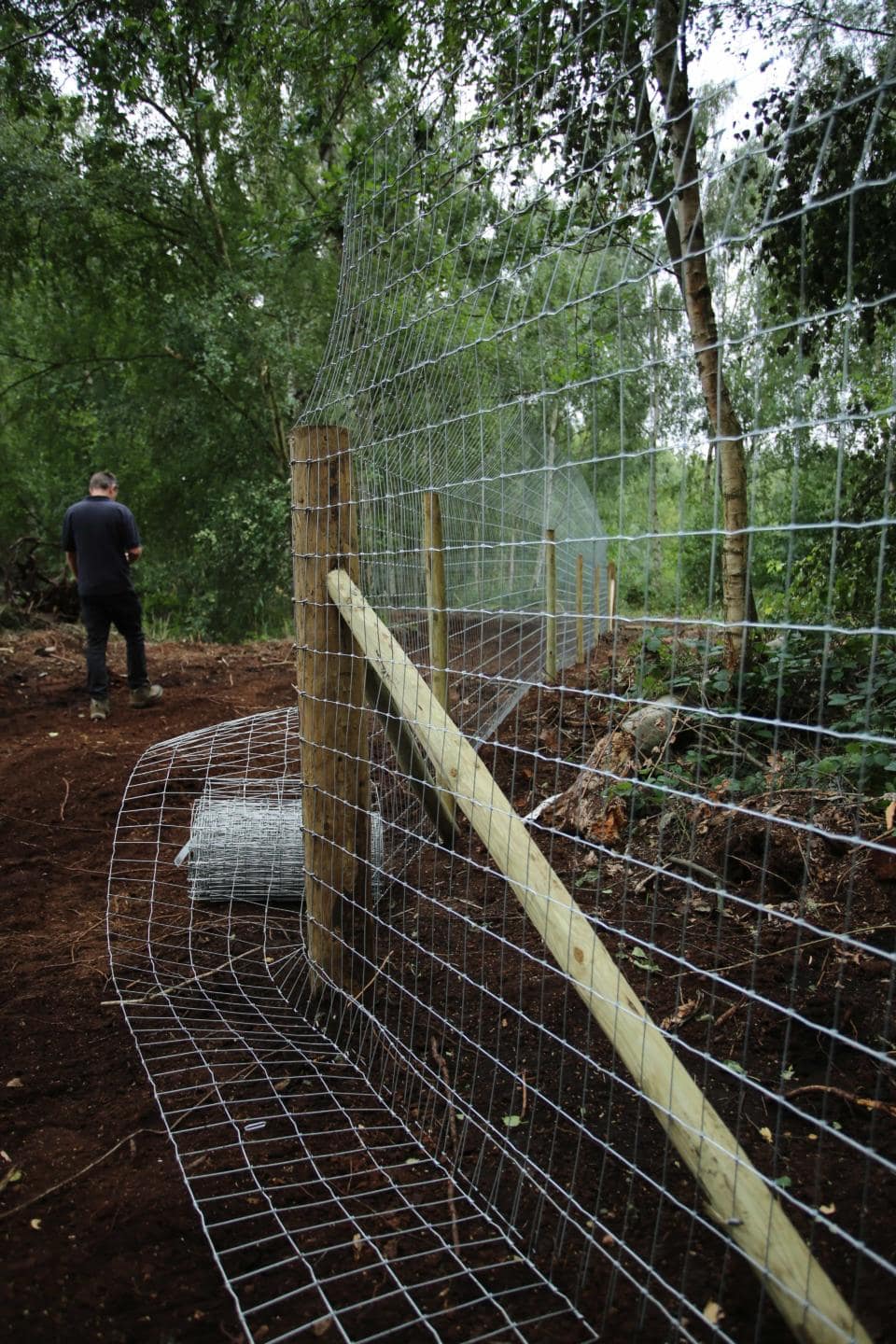 Fencing
Installed since
2014
Want to learn more?
Want to fence your lake?
Get in touch with us to learn more
Learn more